Our Services

Too many projects? Not enough time? Call an expert you can trust.
I take pride in our services and workmanship.
---
I have the proper tools, skills and time for all those pending "odd" jobs which you have not got around to or are unable to do, but which need attention.
My expertise is not limited to just odd jobs either. I am fully equipped to carry out most remodeling or home improvement projects, and in fact, an extensive part of our business includes kitchen, bathroom and basement upgrades, repairs and modernization.

Consider myexpertise for your real estate repairs. If you are looking to "put your home on the market", I am totally capable of handling all minor and major work that needs to be done to make your home an attractive selling property.

Since my gamut of services cover repairs, maintenance, as well as improvements, it is difficult to enumerate all of the services in detail, so if you don't see it here, that doesn't mean that I don't do it. My motto is;"No Job Too Big or Small".

List of Services
Commercial
Interior & Exterior work to commercial buildings, factories, restaurants, and local businesses.
Interior & Exterior work for property management and real-estate.
Prepare a site for contract work, including demolition and removal of debris.
Installation and maintenance of safety barriers, signs, etc.
Able to act as primary or sub-contractor on projects.
Bathroom
Caulk & Grout Repair
Flooring Installation/Repair
Cabinetry/Counters Installation
Drywall/Plaster Repair
Paint
Miscellaneous Repairs
Bedroom
Closet Organizers
Drywall/Plaster Repairs
Window Installations
Window Treatments
Door Repairs
Paint
Bookcases
Furniture Assembly
Molding/Trim
Custom Carpentry
Mirrors/Paintings/Tapestries
Miscellaneous Repairs
Seasonal Maintenance
Insulation & Weather Stripping
Holiday Decorations
Hard to Reach Light Bulbs
Gutter Repair & Cleaning
Check Smoke Detectors & CO Detectors
Children's Playground Equipment Assembly/Repair
Docks/Decks - Cottage/Camp
Family / Living Rooms
Wall/Shelving Units
Drywall/Plaster Repairs
Furniture Assembly
Window Treatments/Installation
Mirror/Picture Hanging
Molding/Trim Installation/Repair
Kitchen
Cabinetry Installation/Repair
Drywall/Plaster Repairs
Back-splash Installation
Caulk & Grout Repair
Door Installation/Repair
Window Treatments
Molding/Trim Miscellaneous Repairs
Utility Room
Dryer Vent Cleaning
Dryer Vent Installation/Repair
Miscellaneous Repairs
Home Exterior and Gutters
Fascia & Soffit Repair
Gutter Repair & Cleaning
Gutter Guard Installation
Deck Cleaning & Sealing
Deck Installation/Repair
Painting Touch ups
Front Door Installation/Repair
Screen Door Installation/Repair
Wood Rot Repair
Fence Installation/Repair
Pet Door Installation
Siding Installation/Repair
Masonry Repair
Downspouts
Awning Installation
Sliding Door Installation
Storm Window Installation
Garages
Cleanup & Organization
Handrails/Stairs
Junk/Garbage/Waste Removal
Junk Removal
Old Tires
Furniture
Playground Equipment
Clean Out Storage Rooms & Lockers
Metal / Wood / Building Materials
Miscellaneous Items
---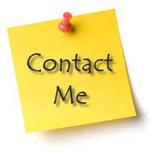 Contact me to discuss a project or request a quote.

---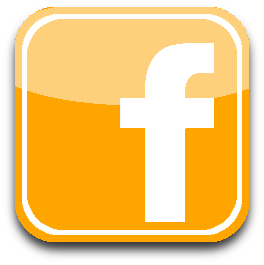 Follow me on Facebook to view some of my latest projects. Get great handyman tips from the experts. Stay up to date with the latest tools and handyman gadgets.