Welcome to Ron's Handyman Service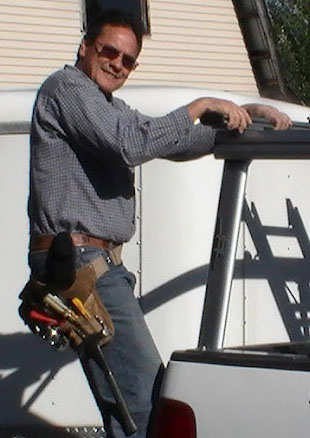 Ron's Handyman Service specializes in small to medium-sized home repairs and improvements as well as maintenance and repairs for commercial business in the Sudbury and surrounding areas.
Free Estimates
Affordable Rates
Attention to Detail
Experienced Professional Workmanship
From fixing a leaky faucet to remodeling a bathroom, you can trust the experience of my craftsmanship abilities to repair, remodel or renovate your home, cottage, camp, garage, barn, or backyard shed.
Ron's Handyman Service takes the worry out of home improvement, repairs and remodeling. House upkeep and maintenance is an important aspect of preserving the equity in your home. In addition to being an affordable alternative for your home repairs, Ron's Handyman Service is a convenient way to improve your home's value and overall general appearance.
Our goal is to provide you with the best handyman service at an affordable price without sacrificing quality.
Ron has over 30 years experience in home repairs, remodeling and maintenance. He is also a certified tool and die maker with extensive experience in the automotive and consumer goods factory assembly line equipment installation, modification and repair. WET Restoration Certified for water damage cleanup.
Ron's expertise has always been his ability to look at a problem, evaluate, and come up with a workable solution. We take pride in the quality of our workmanship and personal attention to customer service.
As the local handyman service of choice, we thank our local community for trusting Ron's Handyman Service and recommending our services.